<--Back
Water Tank Liner #5100

These values are averages and not intended as limit specifications.


SPECIFICATION
・Tape Decitex (Denier) : 1670dt (1,500D)
・Weave Density     : 14x14per sq.inch
High density Polyethylene
・Lamination  : Outside 60 Microns
Inside 60 Microns + Special Film 80 Microns
(Lamination=140 Microns)
Low density Polyethylene and Low density Polyethylene Film
Weight : approx.11.0oz/sq.yd (ASTM D3776)
Thickness : approx. 20mil (ASTM D1777)
Tensile Strength (ASTM D5034)
Warp : 278lbs Weft  : 279lbs
Tear Strength (ASTM D2261)
Warp : 28lbs Weft  : 28lbs
Elongation (ASTM D5034)
Warp : 23% Weft  : 25%
Waterhead : More than 25m (JIS L 1092)
Structure :


PRODUCTION CONDITION
Width : Maximum 2.4m width
Minimum quantity : More than 6,000m
Color : Your favorite color
*We offer the color you are looking for. Please simply let us know what you would like.
(Some colors are not NSF certified)
Aplication
Industrial Tank Liner and Large size tank line cloth , etc…
This product is lining fabric for water storage tank.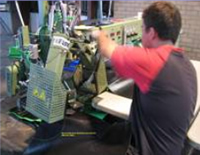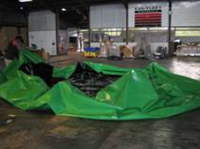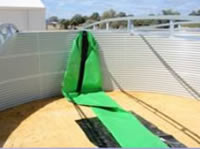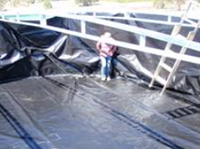 This product is certified
・USA :NSF/ANSI Standard 61
・Australia :AS/NZS4020:2005,
Agent network all over the world
Large Domestic, Rural, Commercial and Industrial tanks
Product is made by polyethylene Fabric, so it is environmental friendly product.
Product is really light products,so easy handle it, when you manufacture it.
Even our product is light products, it has good Tensile strength Tear   Strength than PVC products.
The cost will be valuable than PVC.
Even this product thickness is thinner materials, it has enough potential ability for waterhead.
Normally we do not put any UV stabilizer into products,because we use inside of tank liner,but we can laminated with UV stabilizer,and it can be life longer.